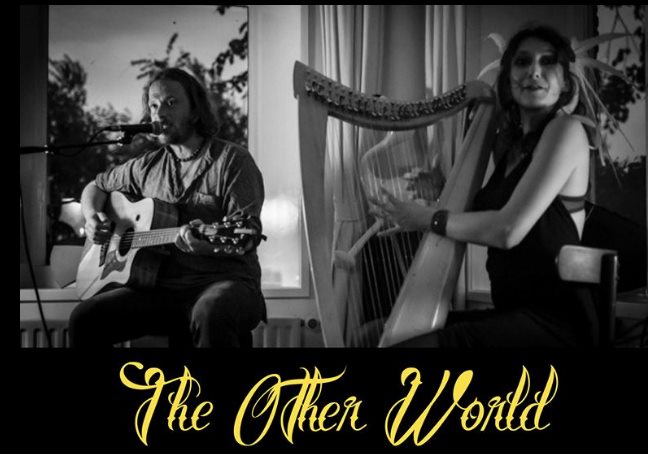 The Other World
The Other World :
Epic World-Folk Music !
Harpe celtique, Guitare percussive, Voix envoûtantes, Didjeridoo, Percussions, RavDrum
Prêt à franchir les portes de The Other World ? Un monde de positive "Hautes Fréquences", où l'être entier, corps, cœur et esprit, se met à danser et vibrer ?
Un monde à la fois mystique, punchy et groovy ?
Une voix caméléon qui rappelle celle de Kate Bush ou Lisa Gerrard, des chants en plus de 20 langues (sans oublier celle du cœur, spontanée…), une musique picturale et épique, des mémoires d'incantations ancestrales, voici quelques cordes à la « harpe » d'Alicia Du Coustel, qui se sont mêlées aux couleurs de « traveler » de Mike Meinke, explorateur de l'âme et de la planète. Le groove de la guitare de Mike, son style percussif, sa voix chaude et envoûtante digne d'un Sting ou d'un Peter Gabriel sont l'éclat solaire et tellurique de ce voyage initiatique !
Ensemble, ces deux virtuoses, amoureux de voyages et d'histoires, tissent leurs voix et leurs cordes pour un régal subtil, inspirant pour les yeux et les oreilles !