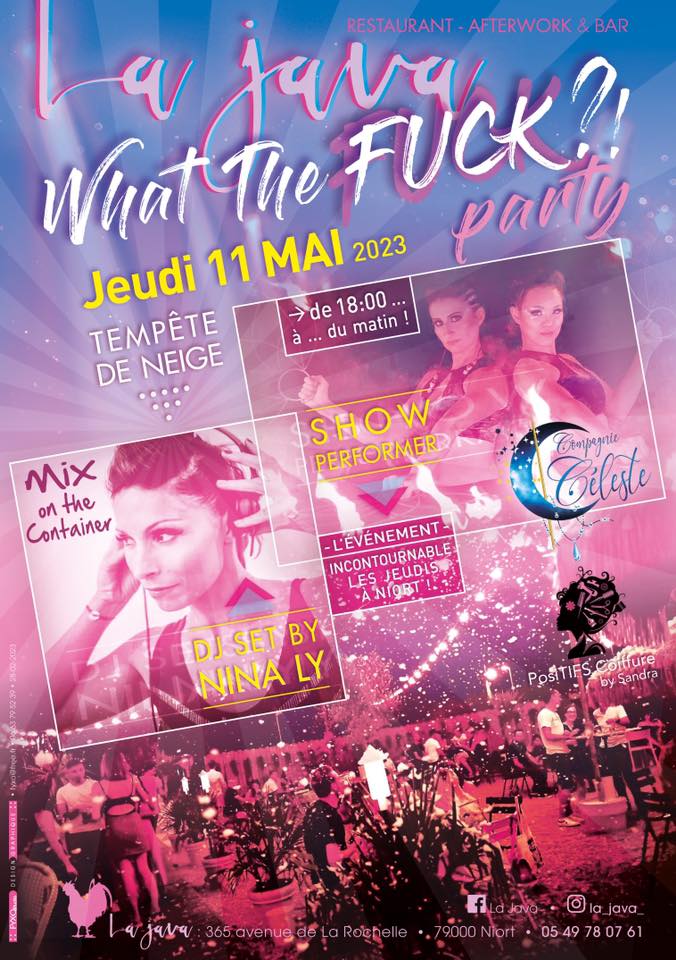 Heure
18h00 à 04h00
18h00
What The Fuck ?! Party
La What The Fuck ?! PARTY c'est l'événement le plus déjanté Made in La Java : Ambiance et Fantaisie garanties sur le meilleur de la musique électronique !
> Dj Nina Ly Mix on The Container
> Show by la Compagnie Céleste (Coiffure artistiques By posiTIFS Coiffure )
> Canon à neige
On espère que vous êtes prêts pour cette nouvelle saison estivale qui s'annonce complètement folle !
Infos pratiques :
1 Jeudi par mois de Mai à Septembre
De 18h00 à 04h00 du matin
Sur la nouvelle terrasse de La Java
Pensez à réserver au 05.49.78.07.61