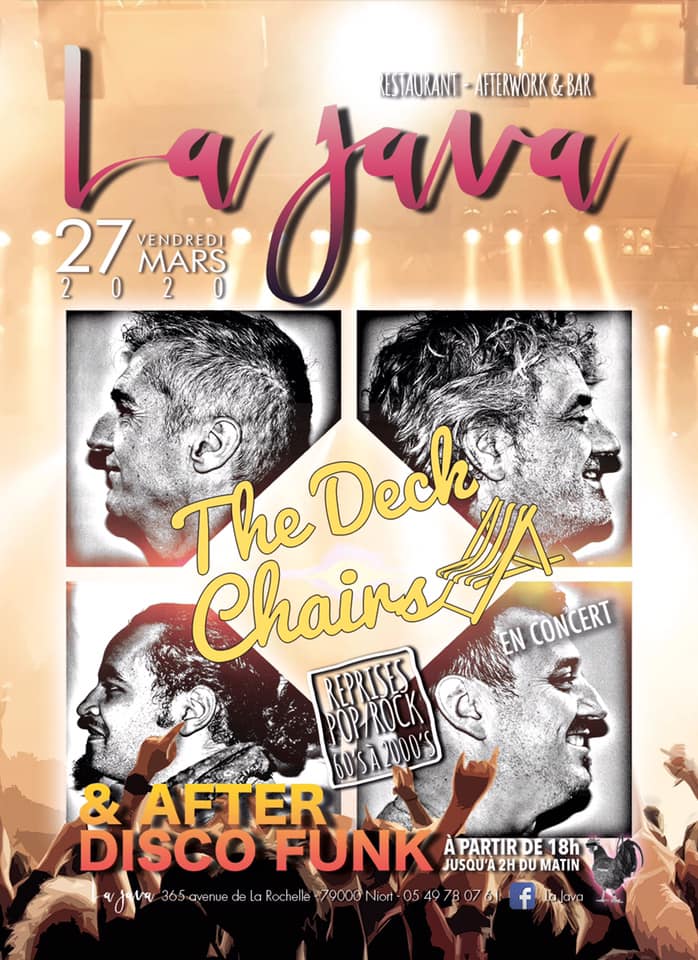 The Deck Chair – ANNULÉ
Covid-19 : concert annulé
---
Concert de The Deck Chair à La Java vendredi 27 mars 2020 à partir de 18h00.
C'est la rencontre du duo (guitare/chant) Olivier et Cyril (The Chairs) avec la section rythmique (basse/batterie) de Jérémie et Rod (ex Beer Tender ), que naît « The Deck Chairs ».
C'est de l'électric music covers, à la fois électrique et éclectique ou se côtoies des standards du rock seventie's et des morceaux de la pop actuelle. Avec une large part du répertoire faite aux signatures féminines et une attention portée aux voix, fort de ses trois chanteurs, The Deck Chairs est sans conteste aussi bien un groupe de chœurs que de cœur.
After disco-Funk by Issam.