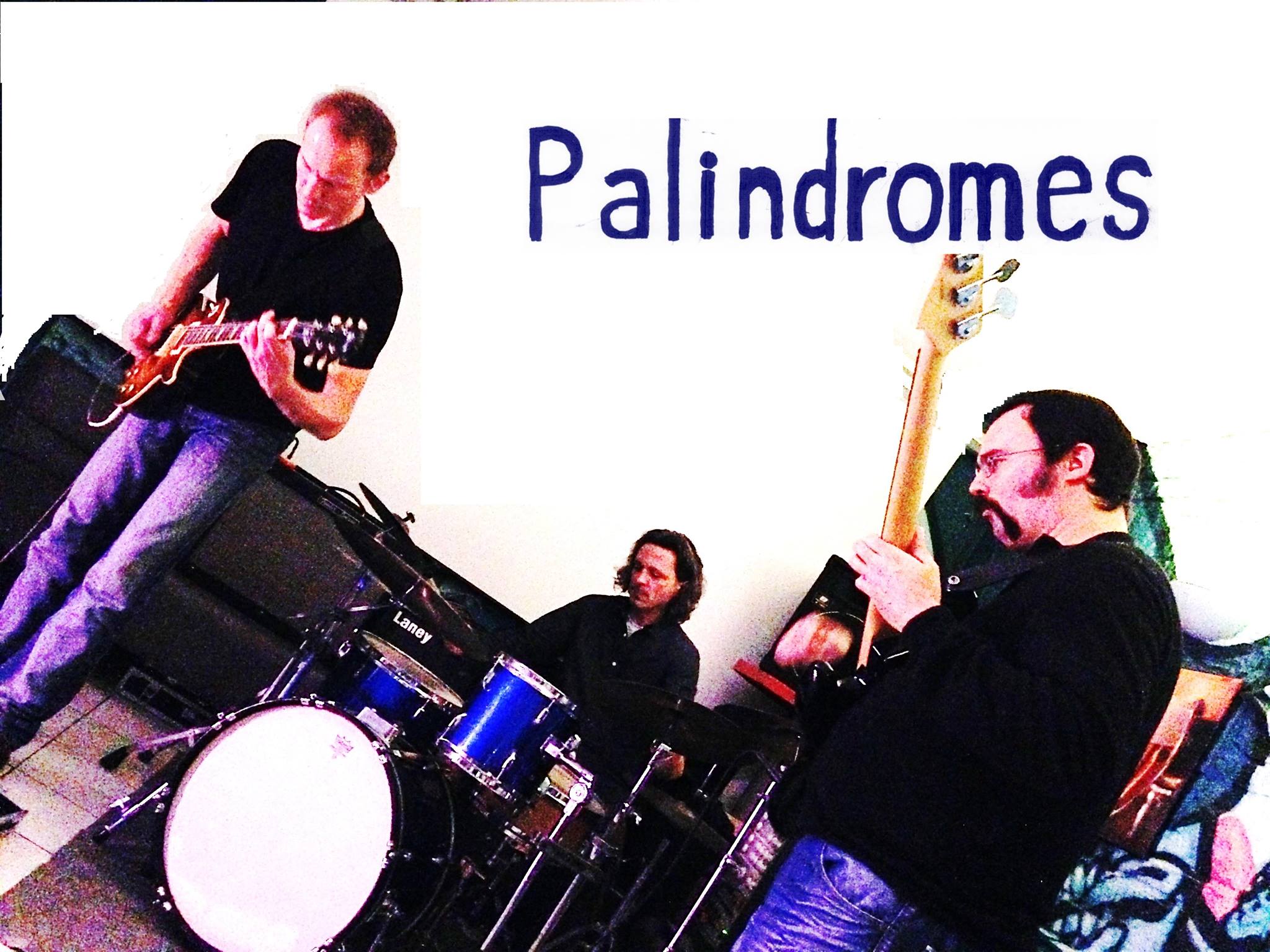 Date
03 Avr 2019
Expired!
Palindromes
Palindromes, trio Jazz Rock, formé en novembre 2013 a sorti son premier album en mai 2016 et prépare le second pour le printemps 2019. Ce power trio (basse, batterie, guitare) s'inscrit dans la lignée des groupes fondateurs du jazz rock des années 70.
Leur musique mêle compositions et improvisations qui parfois s'organisent en amplitude progressive à l'instar de groupes tels que King Crimson, Soft Machine et Hatfield And The North. Dans ce clair-obscur électrique alternent tumulte et mélodies intimistes.
Raphaël Groisard, compositeur/bassiste;
Frédéric Bouché, compositeur/batteur;
Jérôme Heudel compositeur/guitariste.