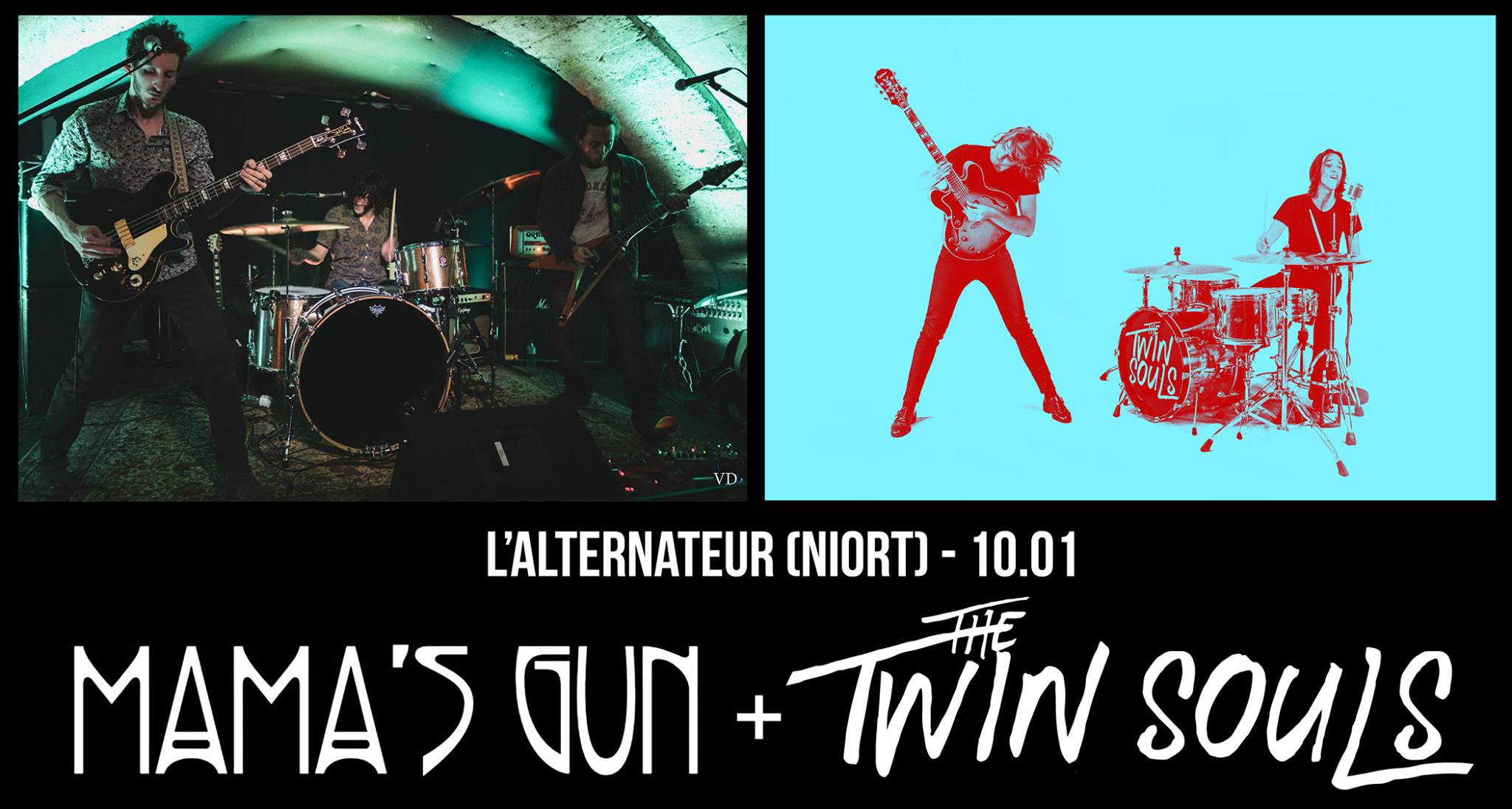 The Twin Souls + Mama's Gun
The Twin Souls – Rock / Toulouse
Mi-jumeau, mi-chimère. Composé de deux batteurs et de deux guitaristes, The Twin Souls n'est pas un quatuor mais bien un duo.
Forts d'une complicité explosive, les frangins donnent le ton : un rock instinctif, efficace et élégant.
Mama's Gun – Stoner 70′ / Limoges
Mama's Gun est une entité tonitruante se revendiquant aussi bien de Led Zeppelin et Black Sabbath que de Rival Sons et Triggerfinger : sa musique mêle riffs massifs, grooves rythmiques, mélodies accrocheuses et ambiances psychédéliques.