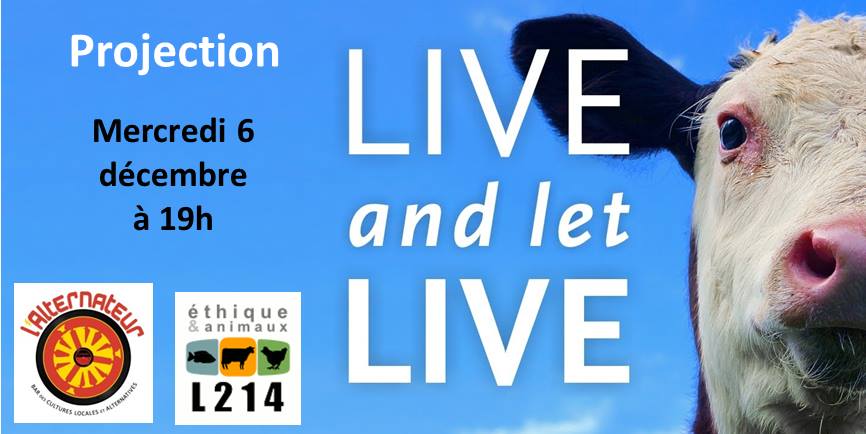 Projection du film "Live and let live"
Diffusion du film "Live and let live" (organisé par l'Association L214)
Ouverture des portes dès 18h15.
– Restauration végane pour la soirée & boissons.
– Stand de l'association L214 pour découvrir et échanger, avec goodies.
Synopsis du film :
Live and Let Live (Vivre et Laisser Vivre) est un long métrage centré sur notre relation avec les animaux, et les motivations éthiques, environnementales et sanitaires qui conduisent des personnes à devenir véganes. D'ancien boucher à cuisinier végétalien, d'éleveur industriel à fondateur d'un refuge pour animaux, Live and Let Live raconte l'histoire de six personnes, qui ont fait le choix de ne plus consommer de produits d'origine animale pour des raisons différentes, et montre l'impact que cette décision a eu sur leur vie.

Entrée à prix libre.