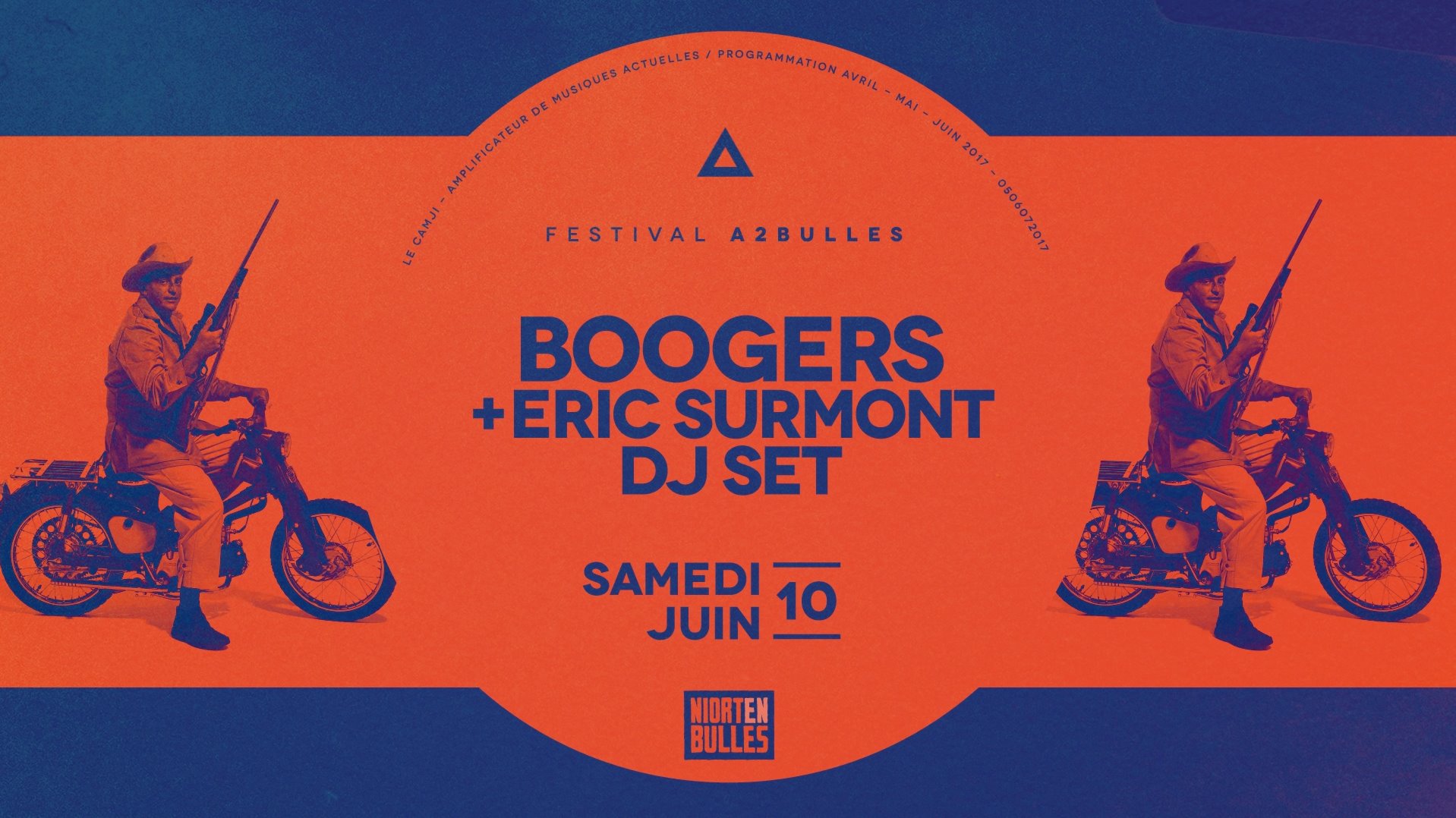 Boogers + Eric Surmont
BOOGERS (France) / Pop punk #live
Concert dessiné
Sur chaque morceau de Boogers, un auteur invité sur le festival vient dessiner sur scène.
Boogers est Stéphane Charasse à la vie. A l'origine, il est une sorte de barde punk avec des chansons tenant autant des Ramones que des Beach Boys ou de Grandaddy. C'est rasé de près que revient ce bout-en-train à l'inspiration rebelle avec une power-pop-punk bigarrée aux refrains accrocheurs. Quel peut bien être l'intérêt d'une chanson si on ne peut pas déconner avec ? Boogers emmagasine des stocks d'idées dans son cerveau, réalise des quantités de refrains qui chaloupent sur son synthé, guitare ou Windows 98. Les Ramones, Weezer, Gorillaz, The Clash, The Streets sont les fantômes inspirants et bienveillants qui l'ont guidé vers la recherche de la mélodie qui colle aux baskets et du rythme qui décolle les semelles.
BOOGERS (France) / #Dj Set
Après son live, Boogers revient en version Dj set aux couleurs foutraques, rock, pop, noise, punk, hors des limites et du temps ! Uniquement en 45t, boogers vous fera danser sur une selection des années 50 à nos jours, avec des tubes improbables, des hérésies musicales, et bien sûr du bon gros rock.
ERIC SURMONT (France) / Dj set
Warm up et interludes
Passionné de musique, de toutes les musiques, de l'électro au rock, en passant par la soul et bien d'autres encore, il ambiancera Le Camji pour clôturer le festival A2Bulles. Instinctif, spontané et réactif, il construira son set et en choisira la thématique selon la manière dont il aura envie d'interpréter et d'accompagner ce moment.