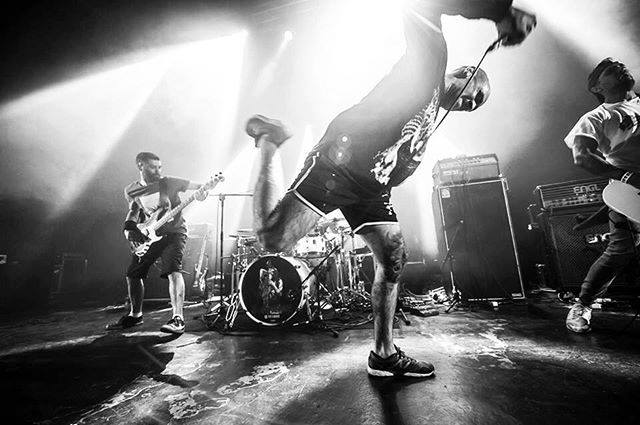 Beyond the Styx + Rad Diggerz
Concert avec les groupes Beyond The Styx et Rad Diggerz ce samedi 30 mars à partir de 21h30 à L'Alternateur.
De retour sur les routes d'Europe à l'occasion de la sortie de leur nouvel album: "STIIGMA",
Venez vous frotter aux lames de fond de Beyond The Styx de retour en concert sur Niort aux côtés d'un guest local !
---
Beyond The Styx (Hardcore Metal crossover / Tours) // KLONOSPHERE – DIORAMA RECORDS
Écumant les routes d'Europe depuis 2011, BTSTYX s'inspire d'un sombre et violent univers musical.
A la croisée des chemins entre Hardcore, Metal et Thrash crossover, le quintet tourangeau a d'ors et déjà déchaîné les foules sur plus de 140 dates, aux côtés de groupes de renommées dont: Terror, Nasty, First Blood…
Suite à la sortie de son 2nd effort studio, BTSTYX exprime une volonté manifeste, profonde et incisive d'ouvrir les esprits aux travers que s'inflige une société moderne des plus décadentes.
Saurez-vous résister à cette danse macabre?
---
Rad Diggerz : Quartet Punk hardcore de La Rochelle & Niort, rassemblé autour d'un rock brut. Guitare aux riffs acérés, batterie et basse qui oscillent entre punk rock et stoner, le tout emmené par un Mc aux slogans rappés et aux textes incisifs. Quelques bonnes vieilles recettes du rock' n'roll adaptées à cette époque en quête de sensations fortes.